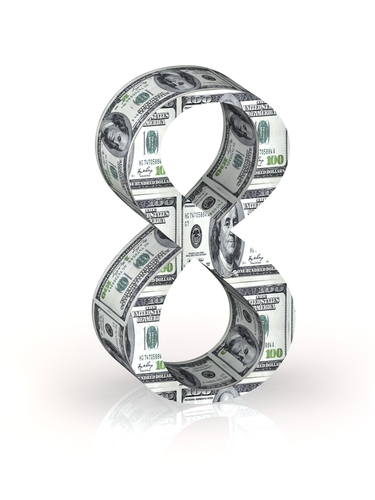 By Craig Sherman
The verdict is in and all signs point to a stunning increase in on-line marketing efforts by all businesses, most likely including your own.
This includes faster adoption of innovative new technologies and services and doling out new job descriptions like chief digital officer and community manager.
And it's not just the hip companies like MTV getting more social. A WalMart executive was recently quoted in an article giving tips on social.
But the trend now isn't to be social just to increase a brand's exposure, get people to like you or to look cool.
Marketers are using social media to generate sales leads to the end goal of higher revenue and profits.
Here are eight facts and tips from a variety of respected experts like the CMO Council that will help your company increase its brand exposure and profits this year.
1. Social can increase sales. Not too long ago, IBM reported that they saw a huge 400% surge in their sales after launching their social pilot sales program. (Source: IBM)
2. Seventy-two percent of marketers think that branded content is more effective than magazine advertisements; 69% say it's superior to direct mail. No doubt a nice plug for people who produce content that sneakily pitches product. (Source: Custom Content Council)
3. Twenty-seven million pieces of content are shared each day. Sixty percent of it is branded. Your competitors are probably producing valuable freemium content. You should too. (Source: AOL & Nielsen)
4. People spend more than 50% of their time online looking at content. This one even surprised me. I would have guessed more like 25%. (Source: AOL and Nielsen)
5. Salespeople using social on the job outperformed peers not using it by 73 percent. They surpassed their quotas 23 percent more often than their colleagues who were not social. This includes following prospects to know personal likes and keeping tabs on the competition. (Source: Aberdeen Group)
6. Sixty-three percent of customers expect companies to provide customer service through their social media channels, while it is a fact that 90% of people who are active in social media have used it to communicate with a brand or business. Of all the customer care platforms available, 34.5% of customers prefer social media, 24.7% choose live chat, 19.4% are more comfortable with email, and, 16.1% opt for toll-free phone service. (Source: Smart Insights)
7. Know thy testimonials. Gather them by asking your customers via email or personal note. Entice them with freebies. Save thousands of dollars per year by increasing user-generated videos and decreasing those that are professionally produced. (Source: my company, Sociamonials.)
8. Eighty-seven percent of business people who responded to a survey said that online content plays a major or moderate role in influencing vendor selection. They valued professional association research and whitepapers most. The least valuable was vendor content, with 67% saying they don't trust it. (Source: CMO Council)
So roll your sleeves up and get your social act together in organized efficient manner this year, with the right tools and people on board to help. Your chief financial officer will thank you.
###
By Craig Sherman, CEO and founder of Sociamonials, the only full social marketing suite with fully integrated user-generated video feature. @Sociamonials